We offer daycare for children from three months of age and continuing until they are ready to enter kindergarten. The minimum length of stay is one whole day. Half-day care is also possible on Fridays.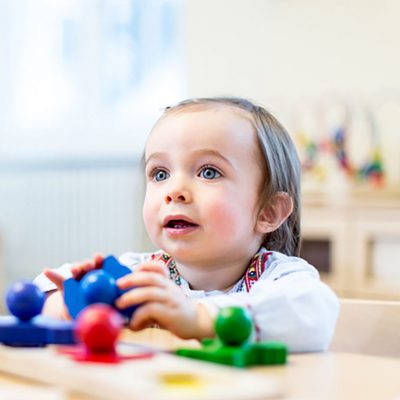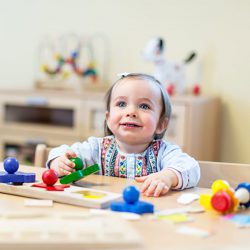 The daycare remains closed between Christmas and New Year and also closes for two weeks in the summer.
All other holiday closings will be announced well in advance. On the day preceding official holidays, Seepfärdli Daycare closes at 4/5 pm (after announcement).
Our daycare is divided between two floors. The bright, friendly rooms were lovingly expanded and refurbished with an eye for detail to meet the needs of the children.
The surrounding area offers a variety of activities. The forest, a farm, parks, the lake, or the Botanical Gardens are all close by and waiting to be discovered. We look forward to meeting you and being able to show you our facilities. We will be happy to answer any questions you may have.
Please contact us in advance to make an appointment.
The nursery is open Monday through Friday from 7:00 am to 6:30 pm.
7:00 to 9:00 am drop-off time
11:00 am drop-off time for afternoon children (on Fridays)
2:00 pm pick-up time for morning children (on Fridays)
5:00 to 6:30 pm pick-up time 

The woods are a special place for children: a place for close interaction with nature as well as for discovery, movement and sensory experiences. In the woods children are aware of sounds and situations they would otherwise rarely notice. Leaves rustle and fall from the trees in a dance. Ants crawl busily back and forth. Birds chirp quietly. We experience nature in a variety of sounds, smells, colours, and shapes. Tree roots may look funny or mysterious. We might discover mushrooms or berries that many children have only ever seen in a grocery store.
The woods present us with new challenges: uneven paths require alertness; a small stream prevents us from continuing; low hanging tree limbs, thick underbrush or "steep" slopes prevent obstacles that must be overcome.
The children can test their physical abilities in the woods. They develop increasing independence, creativity, and fantasy as they interact with natural materials.
We are convinced that our day in the woods is important for the children's overall development and we look forward to going exploring with the young adventurers every week.
Roar like a lion at yoga for children
Yoga has long been popular with parents. In Seepfärdli Daycare your child can roar like a lion, stretch like a cat, and move like a tree in the wind.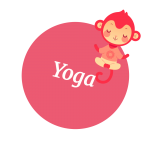 Yoga helps children develop a good feeling for their bodies. It improves their self-awareness, concentration and sensitivity. We practice yoga in a playful and child-friendly manner.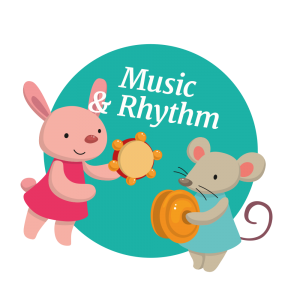 Seepfärdli's Music and Rhythm program
Music and Rhythm enable children to express their emotions, to have empathy with others, to develop a language. They furthermore give a first insight in nature and technology and help them to build a community. Children who learn to experience rhythm with their entire body are more likely to transfer their knowledge when it comes to play a real instrument, as rhythm is considered to be a precondition for singing, playing music and even speaking. Children learn to connect music with gesture and facial expression, motion and singing, which is why our new music and rhythm program encourages this form of learning: self-expression in motion. We motivate children to develop their own ideas in cooperation with others by introducing them to the usage of easy instruments like drums, claves, rattles and the xylophone.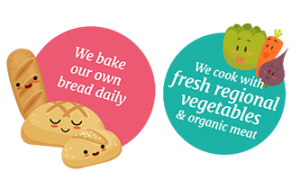 Freshly made food every day
A healthy and adequate diet is an essential component for the proper development of children. Therefore we are happy to offer fresh, local fruit and vegetables as well as organic meat to provide your children with the nutrients they need. In addition to that, we bake our own fresh bread every day. We put emphasis on quality and alternating child-oriented dishes because we believe that children should enjoy healthy food. We also like to involve the children in preparation of food if the schedule allows us to do so.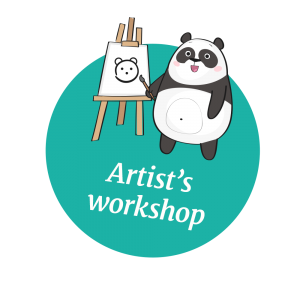 "Creativity is inventing, experimenting, growing, taking risks, breaking rules, making mistakes, and having fun." (Mary Lou Cook) In addition to our our daily painting and crafting opportunities, we offer your child the opportunity to discover, experiment and unfold her/his creativity freely with all their senses once a week. The creative process is top priority – the journey is the reward. It's not about how beautiful a piece of art is, but about the work and the thought behind it. Playfully, we encourage creative experimentation, motor skills and concentration.